The ECB's Bundesbank chief Jens Weidmannis convinced that "the central bank financing can be addictive like a drug". He vehemently criticized plans by ECB buying bonds of southern European countries in crisis in order to keep their interest rates low. These are unique and courageous words.
In the current situation, it deserves respect. One can be against Weidmann. And with a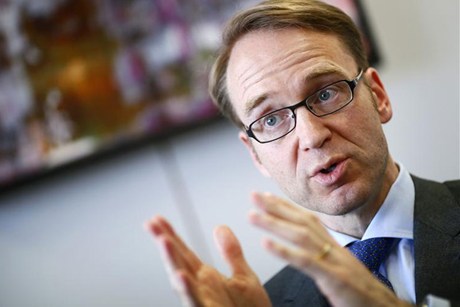 clear conscience, because with the criticism of the ECB, Weidmann undermines not only the credibility of the ECB in Germany, but also disregards completely the very good job, which the ECB has made since the financial crisis. For example, the purchase of government bonds or the special loans for the banks would be flooded monetary union already. Argue that federal bankers can be helpful.
It is good that Weidmann warns of possible failures. Nevertheless, it would make more sense if he would lead them in constructive discussions with our colleagues in internal meetings – and not in public. Otherwise, he burns his authority and this will be exploited politically. Of course, it is obvious that some politicians now will want to take advantage of the situation, which is created.
Nevertheless, secretly are glad, however, that European Central Bank President Mario Draghi speaks words of power and passed to print money is so for further purchase of bonds. What really bothers is something different. Weidmann knows that he will not stop Drahgi ultimately. In addition, he probably will not have to. Because it is an open secret, that Weidmann himself someday want to be President of the ECB.
His criticism and the criticism of him so how come one before the Hornberger shooting. A lot of noise about nothing. Ultimately, it is all involved about positioning and the staking out of power. This is very unfortunate, vain as in all such cases, and small-minded. Only few days ago, the club has for Social Policy (VfS), one of the world's leading economists associations decided to revamp the financial crisis in the wake of the decline in reputation of the guild with a code of ethics. A good idea.
Since Weidmann participates in this club, let us hope that at least he will in future also holds to this Code of Ethics.